OUT DANCING provides dance instruction for the GLBT community and our friends. Same-sex partners as well as their 'straight' friends can learn how to dance in a safe and friendly atmosphere. Out Dancing offers a variety of group classes, private lessons and special events. We cover all partner dance styles. We've been serving the Gay Community since 1995.
Your Instructor
Daniel Hutchison has been teaching different forms of body movement for over 20 years. "I used to teach Katas which are patterned forms from the martial arts. They're a dance against imaginary foes that early practitioners would use to memorize and teach others their specific defense moves."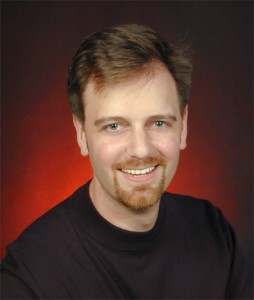 After finding an affinity for teaching and body movement he discovered his true passion. "A friend of mine shared some complimentary dance lessons with me. Shortly thereafter, I saw my first Ohio Star Ball on OPB and was instantly hooked. I knew that I wanted to move across the dance floor with such passion and finesse! Upon finding such an enjoyable activity that gave me so much happiness and pleasure I just had to share it with absolutely everyone!"
He then embarked upon an intensive dance training regime. "My dance partner and I would practice for hours on end, staying up to the wee hours of the morning. We danced 7 days a week. I was very fortunate to have excellent coaches from the Seattle area who would frequently come to Portland. I was also able to benefit from world-class competitors who would come to Portland to perform shows and give coaching lessons as well. I am so grateful that I was allowed such opportunities right here in Portland!"
Daniel has made his home at Dance With Joy Studios, but he can also be found DJ-ing and occasionally teaching for the Sesame Dance Club at the Norse Hall.
You can read more about Daniel, and OUT DANCING in this article featured in Just Out.
"Let me share my passion of dance with you. I'll show you how easy it can be." — Daniel Hutchison