Country Dancing Essentials (all levels)
Mondays, June 2nd – 30th, 7:30-8:30 PM
at Ankeny Street Studio; Corner of SE 9th Ave. & SE Ankeny St., PDX
Learn all the essentials for Country Dancing! This 5-week class will cover some fun Line Dances as well as Country Western 2-Step and some of its variations (such as "Shadow" dancing). Dancers at all levels of expertise are welcome.
$50 for five classes (per person)
$15 for a drop in (per person)
Note: No classes on Friday nights in July
No OUT DANCING classes in August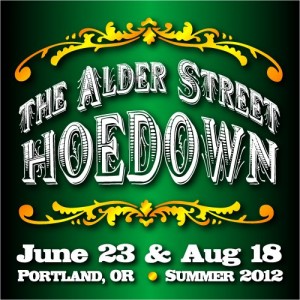 Alder Street Hoedown
Saturday, August 18th, 8:00 PM – 1:00 AM
at the PPAA; 618 SE Alder St., PDX
Enjoy this multilevel class and Country Western Dance with Daniel as your dance instructor from 8:00 – 9:00 PM. The Dance with a guest DJ starts at 9:00 PM with great Country and Contemporary music.
$3 for the (TBA) Dance Lesson at 8:00 PM
$7 for the Dance only–starts at 9:00 PM