Group Dance Classes for March and April
Mondays, March 2nd — March 30th; 7:00 PM–8:00 PM
West Coast Swing (Beginning/Intermediate)
at Dance With Joy Studios; 7981 SE 17th Ave., PDX
Sometimes West Coast Swing is referred to as Sophisticated Swing. The dance can be sexy, playful and is open to personal interpretation. It can be danced to many different musical styles and tempos of music. You may have noticed people dancing WCS in the center of the dance floor at the Stomptown Dances. Discover why so many people enjoy this dance in this 5 week series.
$50 for five classes (per person)
$15 for a drop in (per person)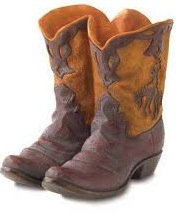 Fridays, March 6th — April 10th; 6:30 PM–7:30 PM
Country Waltz (Beginning/Intermediate)
at the Ankeny Street Studio; 975 SE Sandy Blvd., PDX
With its roots in the 16th century, the Waltz remains one of the most romantic and useful of ballroom dances. Weddings, social dances, parties—you'll always be ready for music in ¾ time. Country Waltz builds on American Ballroom waltz and is modified for the faster tempo country music.
$60 for six classes (per person)
$15 for a drop in (per person)
Private Lessons
Private instruction is also available for those who wish to go beyond the level of the group classes. Private lessons are also great as a supplement to group instruction. With individualized attention you can focus on your specific dancing needs while learning at your own pace.
Coming Attractions
Saturdays, March 14th and 
March 28th, 7:00 PM-11:PM

(the LGBTQ Country Dance)
upstairs at the Norse Hall,
111 NE 11th Ave., PDX
Daniel Hutchison hosts and DJ's this wonderful night of LGBTQ dancing. Enjoy a lesson and an evening of your favorite Country Western music, upstairs at the Norse Hall. Daniel will start the lesson at 7:00 PM, warming up with a line dance and then transition into Country 2-Step; both beginner and intermediate. The dance starts at 8:00 PM.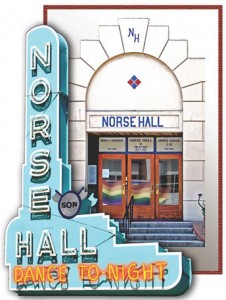 $ 10 per person, includes everything:
7 pm, both line & social dance lessons
8:00 – 11:00 PM, dancing
stompin' good DJ'd CW music
wood dance floor
no-host full bar
air-conditioned, free parking in west lot
lots of fun, new friends & more!