Group Classes for June/July
Fridays, June 19th — July 31st; 6:30 PM – 7:30 PM
Nightclub 2-Step (Beginning/Intermediate)
at the Ankeny Street Studio; 975 SE Sandy Blvd., PDX
Nightclub 2-step is one of the most popular forms of partner dancing for slow and mid-tempo ballads. It combines the romance of slow dancing with contemporary music and a variety of interesting combinations. It's easy to learn the basic steps and more advanced dancers will enjoy more complicated patterns. Everyone is welcome to this fun Summer class.
— $60 for six classes (per person)
— $15 for a drop in (per person)
Note: no class on July 3rd
Note: No Group Classes in August
Group Classes for September
Fridays, September 4th — October 9th; 6:30 PM – 7:30 PM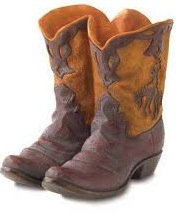 Country Western 2-Step (Beginning/Intermediate)
at the Ankeny Street Studio; 975 SE Sandy Blvd., PDX
We'll start each class with a quick and easy line dance to warm up. Then our goal is to go through as many patterns in Country 2-Step as we can; covering beginning through intermediate patterns. Remember the Ankeny Street Studio has good AC so wear layers that you can remove as you warm up! This will be a great refresher course for anyone feeling a little rusty and you'll come away from the class with more confidence and additional patterns to boot.
— $60 for six classes (per person)
— $15 for a drop in (per person)
Private Instruction
Private instruction is also available for those who wish to go beyond the level of the group classes. Private lessons are also great as a supplement to group instruction. With individualized attention you can focus on your specific dancing needs while learning at your own pace.
Coming Attractions
Saturdays, July 11th, July 25, Aug. 8th and Aug. 22nd
, 7:00 PM-11:PM

(the LGBTQ Country Dance)
upstairs at the Norse Hall,
111 NE 11th Ave., PDX
Daniel Hutchison hosts and DJ's this wonderful night of LGBTQ dancing. Enjoy a lesson and an evening of your favorite Country Western music, upstairs at the Norse Hall. We start the lesson at 7:00 PM with a review of a popular line dance and then transition into Country 2-Step; starting with intermediate and ending with 2-Step for beginners. The dance starts at 8:00 PM.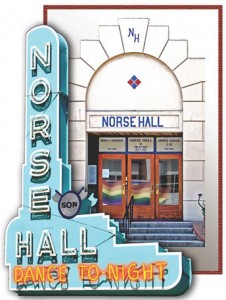 $ 10 per person, includes everything:
7 pm, both line & social dance lessons
8:00 – 11:00 PM, dancing
stompin' good DJ'd CW music
wood dance floor
no-host full bar
air-conditioned, free parking in west lot
lots of fun, new friends & more!