Fridays, May 2nd – May 30th, 6:30 PM – 7:30 PM
at the Ankeny St. Studio, 9th & SE Ankeny
Join our Salsa Group Class in May!
Salsa embodies the wild abandon of sexy and energetic Latin music at its best. The Salsa is taught and danced in so many venues that you'll want to count it among your favorite partner dances. Very easy to learn, Salsa will heat you up with its fast-paced steps and fun routines.
$50 for the 5-class series (per person)
$15 for a drop in (per person)
For fun, check out Omar and Martin's final dance for the 2010 World Latin Dance Cup:
Events and Coming Attractions
Saturdays, April 26th, May 10th and May 24th
8:00 PM – Midnight
Upstairs At The Norse Hall
111 NE 11th Ave., PDX
Daniel Hutchison hosts and DJ's this wonderful night of LGBTQ dancing. Enjoy a lesson and an evening of your favorite Country Western music, upstairs at the Norse Hall. Daniel will start the lesson at 8:00 PM, warming up with a line dance and then transition into Country 2-Step; both beginner and intermediate. The dance starts at 9:00 PM.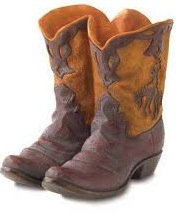 $10.00 for the whole evening (including lessons)
We're dancing upstairs in the Lodge Room at the Norse Hall. The dance floor is bigger than at the PPAA or Ankeny St. Studio. We have our own restrooms upstairs, complete with sitting rooms for both men and women. The Norse Hall has a full bar downstairs. In addition to street parking, there is a parking lot located at the corner of NE Couch and Tenth.