Fridays, March 28th – April 25th, 6:30 PM – 7:30 PM
at the Ankeny St. Studio, 9th & SE Ankeny
Nightclub 2-Step!
Initially developed in the mid-1960s, Nightclub 2-step is one of the most popular forms of partner dance for slow and mid-tempo ballads. It combines the connection of slow dancing with contemporary music and a variety of interesting patterns. It's easy to learn the basic steps and more advanced dancers will enjoy more complicated patterns. This class is for both beginners and intermediate students—everyone is welcome. Bring a partner, or come solo and enjoy this fun and easy dance.
$50 for five classes (per person)
$15 for a drop in (per person)
Nightclub 2-Step is a wonderful dance because of the wealth of music suitable for it. It's a cross-genre dance with songs in many categories including, Country, Pop, Easy Listening, Big Band, Latin and more. Almost every orchestra, band and dance club will play a number of songs for the 2-Step. Here are a few favorites:
Like We Never Loved At All—Faith Hill
Adia—Sarah McLachlan
Unbreak My Heart—Tony Braxton
Smile—Uncle Kracker
Apologize—Timbaland
I Love You—Faith Hill
Halo—Beyoncé
Make You Feel My Love—Adele
Home—Michael Bublé
Events and Coming Attractions
Stomptown Country-Western Dances
Stomptown (the LGBTQ Country Dance Folks) Invite you enjoy some upcoming dances: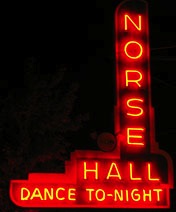 Saturday, March 22nd
Saturday, April 12th
8:00 PM – Midnight
Upstairs At The Norse Hall
111 NE 11th Ave., PDX
Daniel Hutchison hosts and DJ's this wonderful night of LGBTQ dancing. Enjoy a lesson and an evening of your favorite Country Western music, upstairs at the Norse Hall. Daniel will start the lesson at 8:00 PM, warming up with a line dance and then transition into Country 2-Step; both beginner and intermediate. The dance starts at 9:00 PM.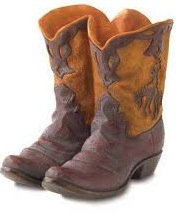 $10.00 for the whole evening (including lessons)
We're dancing upstairs in the Lodge Room at the Norse Hall. The dance floor is bigger than at the PPAA or Ankeny St. Studio. We have our own restrooms upstairs, complete with sitting rooms for both men and women. The Norse Hall has a full bar downstairs. In addition to street parking, there is a parking lot located at the corner of NE Couch and Tenth.