Our Group Classes in November and December: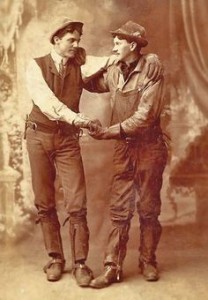 Mondays, Nov. 24, Dec. 1, 15, 22 & 29; 7:00-8:00 PM
Multi-Dance "Sampler" (beginning/intermediate)
at Ankeny Street Studio; Corner of SE Ankeny & 9th Ave.
Learn a different dance style each Monday! We will be working on Salsa, Waltz, Cha Cha, Nightclub 2-Step, East Coast Swing, West Coast Swing and other dance styles. Each class will be customized to those that are present. Get out the house, get some exercise, have some fun and be social!
$50 for five classes (per person)
$15 for a drop in (per person)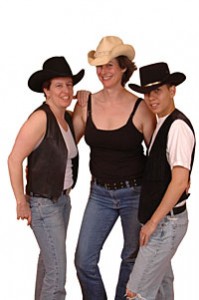 Saturday, December 27, 11:30 AM-1:30 PM
Workshop (beginning/intermediate)
at Ankeny Street Studio; Corner of SE Ankeny & 9th Ave.
People have been asking for an intensive workshop. The ideas to to go through a lot of patterns and then be able to dance them at the Stomptown Country Dance the same evening. Nightclub 2-Step and East Coast Swing have interchangeable patterns and they are both very popular dances, so it makes sense to combine these into a 2-hour workshop. $15.00 per person. Preregistration is required. Minimum class size is 10 people. Please send me an email and let me know if you're interested and to hold your place.
Events and Coming Attractions

Saturdays, November 22nd, December 13th
and December 27th; 7:00 PM – 11:00 PM

Upstairs At The Norse Hall
111 NE 11th Ave., PDX
Daniel Hutchison hosts and DJ's this wonderful night of LGBTQ dancing. Enjoy a lesson and an evening of your favorite Country Western music, upstairs at the Norse Hall. Daniel will start the lesson at 7:00 PM, warming up with a line dance and then transition into Country 2-Step; both beginner and intermediate. The dance starts at 8:00 PM.
$ 10 per person, includes everything:
7 pm, both line & social dance lessons
8 – 11:00 pm, dancing
stompin' good DJ'd CW music
wood dance floor
no-host full bar
air-conditioned, free parking in west lot
lots of fun, new friends & more!
We're dancing upstairs in the Lodge Room at the Norse Hall. The dance floor is bigger than at the PPAA or Ankeny St. Studio. We have our own restrooms upstairs, complete with sitting rooms for both men and women. The Norse Hall has a full bar downstairs. In addition to street parking, there is a parking lot located at the corner of NE Couch and Tenth. Note that there is only one Stomptown dance in October–on October 11th.